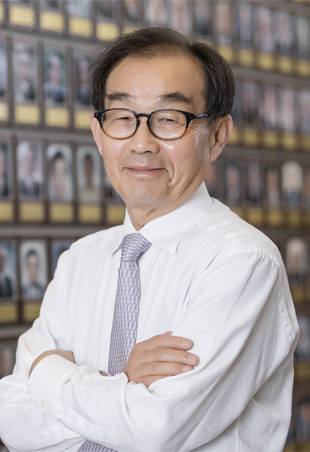 Welcome to the Korean Academy of Science and Technology
Welcome to the Korean Academy of Science and Technology
Thank you for visiting our official website.
In this fast moving global society, the roles of scientists are much more crucial than ever. As the leading science institution of the country, KAST plays the integral role in strengthening the foundation of science and technology for the country and in preparing to meet the challenges of future needs of our nation and the global society.
KAST was established in 1994 as a non-governmental, independent organization dedicated to the leadership of science in Korea. Its members are elected by peers in recognition of distinguished achievement in their respective fields. KAST consists of 488 Fellows, 389 Fellow Emeritus, 73 Foreign Members (36 are Nobel Laureates), 64 Associates and 6 Honorary Members currently. We have about 5 million scientists and engineers in Korea and approximately 80,000 are PhD degree holders.
We are in the midst of growing environmental, economic and cultural challenges. As an organization comprising Korea's most distinguished scientists and engineers, KAST performs activities such as public policy studies and impacting policymaking through evidence-based advice. Its activities also include programs that promote basic science and foster international collaboration, the Hall of Fame, the Frontier Research Scientists program, public education especially for young students and various awards for academic achievement.
In order to encourage discussion on important scientific and societal topics, and KAST hosts forums such as KAST Roundtable Discussions, KAST Science and Technology Forums, and KAST International Symposia. The Academy also published opinion pieces and policy recommendations in the 'Voice of KAST.' We also paid attention to the United Nation's 17 Sustainable Development Goals and launched the Future Earth Committee in April 2016.
To achieve the Korean Government's goal of 'transforming Korea from a fast follower to a first mover', the roles of KAST are crucial. We have to be proactive and share the vision that will bring the best of science to government and the public. We can't go further by ourselves. We have to work together as a team. I personally believe that having abundance of knowledge without adequate actions will be less meaningful to the nation and the global society.
We ask our fellow members, scientists and engineers for their continued support to KAST and we look forward to continuing our service to the nation for many years to come. Let's go forward together.
Thank you
March 2016
Dr. Myung-Chul Lee, KAST President